FLAT PACK CONTAINER BENEFITS
FLAT PACK CONTAINER BENEFITS
Versatile: Due to the interchangeable panel design, modules can be built to any floor plan specification. Standard modules are fitted with one door, two windows, roll down shutters and all electrical fittings. Additional fittings are available to add extras such as aircon, showers, toilets, security bars etc.

Modular: Single modules can easily be joined across both a longitudinal and transverse plane to create large open plan structures for catering and conference facilities.

Flexible floor plan designs: Revolutionary design of the completely interchangeable panels means that there are an infinite number of floor plans which can be configured.

Stackability: The modular system allows for the quick and simple assembly of a temporary or semi-permanent camp or commune. A double-story structure can easily be created by simply stacking two assembled single units on top of each other.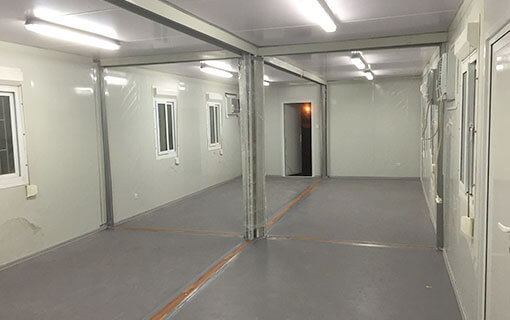 Last one:
flat pack container
Next article:
Container house make your life colorful